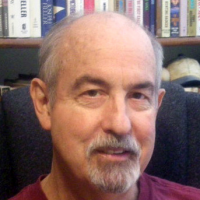 Mark Scott Piper
Suspense, Literary Fiction, Humor, Teen & Young Adult
Profession

Author, Free-Lance Non-Fiction Writer
Mark Scott Piper has been writing professionally his entire adult life. He holds a PhD in English from the University of Oregon, and he taught literature and writing at the college level for several years.

His debut novel, You Wish, is the 2019 American Eagle Book Awards first-place winner.

Mark's bookshelves are overflowing. Among his favorites are Christopher Moore, John Irving, Barbara Kingsolver, Stephen Crane, William Faulkner, Tony Hillerman, Fyodor Dostoevsky and Anne Lamott—all of whom conspire successfully to keep him humble.

His stories have appeared in Short Story America, The California Writers Club Literary Review, and online literary magazines, including, Scrutiny, Writing Raw, Fabula Argentea, Animal, Slurve, and others. In addition, two of his short stories were Honorable Mention selections in Short Story America Prize for Short Fiction contests.

You can see more of his work at www.markpiper.net.
It is human nature to think wisely and act foolishly.
Anatole France